A Razor's Edge is synonymous with custom labor services. For over a quarter century, we have customized and personalized more vehicles inside and out than we can count. We operate a fully functional fabrication facility, complete with a comprehensive wood shop and fiberglass station.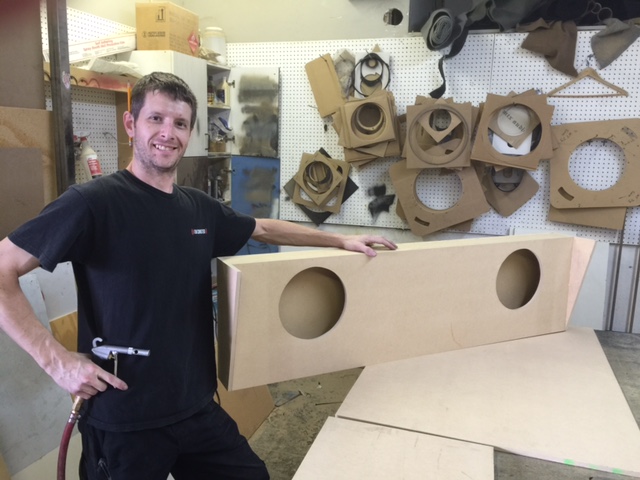 Our expert installation staff specializes in custom fabrication including kickpanels, amp racks, dash kits and trim panels. We also specialize in the creation of sealed, ported, bandpass, blow-through, and down-firing wood or fiberglass subwoofer enclosures in vinyl, carpeted, painted or other assorted finishes.
We have extensive experience constructing vehicles for both SPL and fidelity competitors—as well as many customers who desire only the finest quality sound and finish appearance to enjoy as they wish while on the go. No job is too large or too small, and every project is treated with the same dedication to quality from top to bottom, inside and out alike. A Razor's Edge can handle any installation and fabrication requirement…and in doing so transform your vehicle from stock to rock, and mild to wild!
Call (602) 788-7222 today to obtain a complimentary custom labor estimate for your vehicle, or to schedule an appointment with our expert installation staff.