In 1973, Jim Fosgate, working in his garage in Arizona, figured out that a car amplifier, and for that matter a car audio system, would have to function dramatically different than what people were listening to in their homes. This meant an amplifier that could run low impedance loads, which meant that it would have to run in stereo and mono simultaneously.

These needs then dictated that the amplifier incorporate a MOSFET design, a small detail that was unknown in the audio world at the time. With this revolutionary invention, the Fosgate brand and in many ways, the modern mobile audio movement was born. Because of his ingenuity and innovation, today the Punch line of audio equipment is among the most widely known and used worldwide.
Rockford Fosgate is still headquartered in Jim's home state of Arizona. Rockford Fosgate produces the Prime, Punch and Power lines of high quality, reliable and audiophile quality speakers, subwoofers and amplifiers for mobile automobile and marine applications. We have listed the current product line-up below, along with specific features for you to peruse in order to decide which option is best for your needs. Should you come across any terms or features requiring clarification, please visit our Mobile Audio Glossary to learn more…
Prime Series Equipment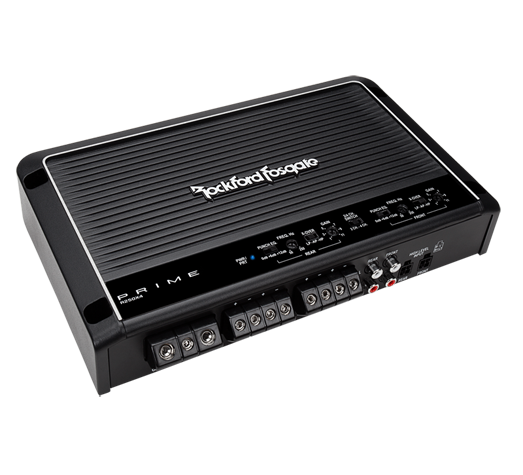 Prime series speakers, subwoofers and amplifiers take advantage of Rockford Fosgate technologies at a price point everyone can afford. The Prime series offers an economical option for consumers who seek great value combined with exceptional quality audio components. The Prime series speaker line features many factory replacement options that run perfectly off of stock and aftermarket headunit power, but also can be mated to a Prime series amplifier for increased clarity and quality. Speakers come in a variety of sizes including 4″, 5.25″, 6.5″, 6.75″, 6×8″ and 6×9″ coaxial applications, as well as component speaker options for 5.25″ and 6.5″ applications.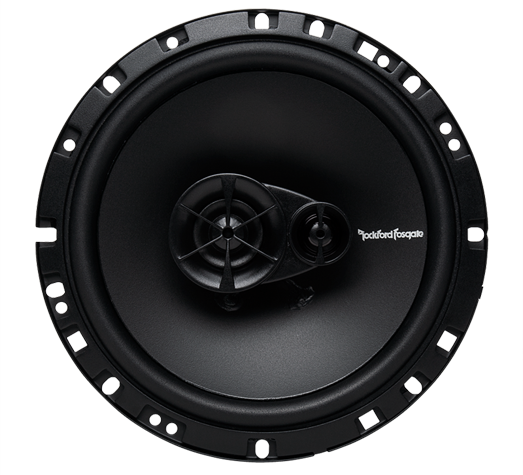 These speakers feature flexible and durable rubber surrounds, polypropelene cones and mylar dome tweeters—perfect upgrades compared to a stock stereo system's full range paper cone speakers.
Prime series subwoofers are a perfect option for adding clean, clear and power efficient low end bass response. Prime series subwoofers come in sizes ranging from 10″-12″ with regular or shallow mount baskets, and 2-ohm or 4-ohm single or dual voice coil options to choose from depending on installation requirements.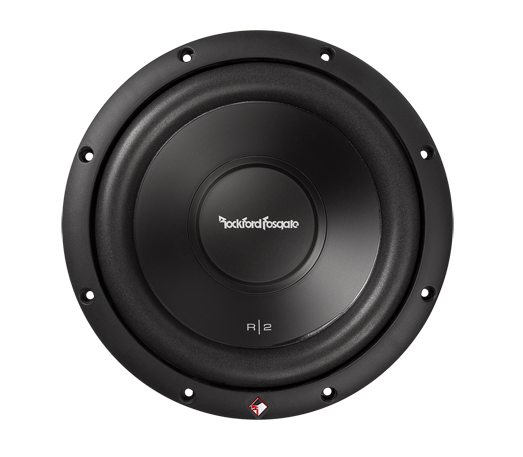 Prime series subwoofers feature various fiber pulp and polypropelene cone designs, stamped or cast steel frames and durable foam surrounds that handle between 150-250 watts RMS. These subwoofers are the perfect entry into high quality car audio without the high end price tag.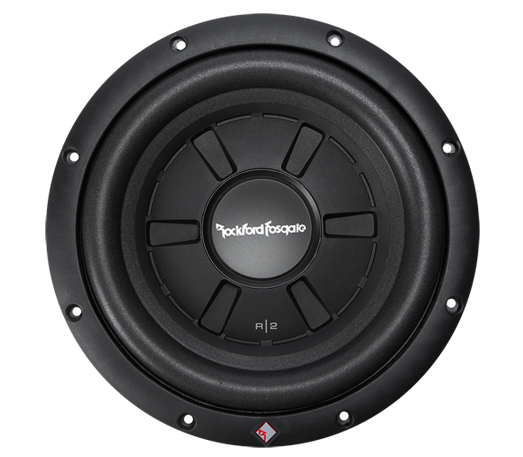 Prime amplifiers feature exclusive Fosgate technology at incredibly reasonable prices. Prime amplifiers are stable at 4 or 2 ohms, with maximum power output at the lower ohm loads. These amplifiers come in a variety of power options and switchable configurations including monoblock, 2 channel, 4 channel and 5 channel applications. They feature class AB and D technologies for the optimization of sound quality and efficiency depending upon preference and installation specificity.
Punch Series Equipment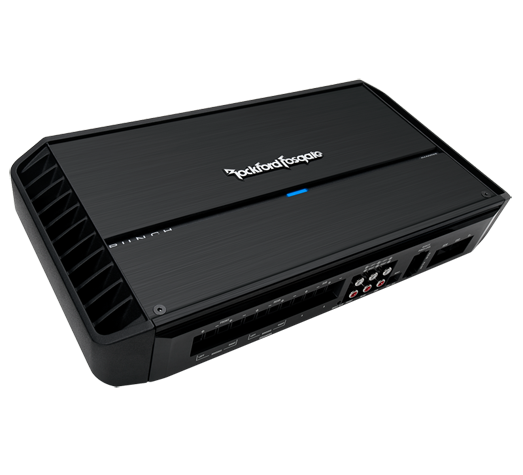 Punch series speakers, subwoofers and amplifiers combine heritage with the latest technology in a compact yet beautiful package. They have long been considered the industry standard for those desiring fantastic sound quality, durability and the latest technology rolled into some of the most widely used audio componentry on the market today. Punch series speakers come in a variety of sizes including 3.5″, 4″, 5.25″, 6.5″, 6.75″, 6×8″ and 6×9″ coaxial applications, as well as component speaker options for 5.25″ and 6.5″ applications.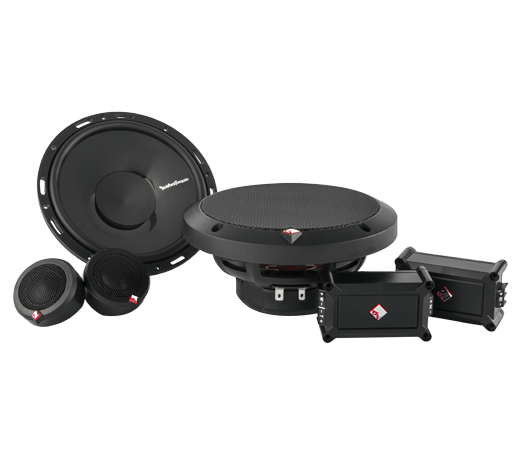 In addition, the Punch line introduces stand along pairs of midbass drivers in 6″-8″ sizes, neodymium, PEI or aluminum tweeters in 1″-1.5″ sizes, and high quality passive pairing crossovers. Speakers are manufactured using rubber surrounds, injected molded mineral filled polypropelene cones, and PEI or neodymium tweeters. The result is excellent quality, clarity and reliability the Punch name is known for delivering.
Punch series subwoofers deliver clean, loud and hard low end bass frequency to any system and for all different types and tastes of music. Punch series subwoofers come in sizes ranging from 8″-15″ with regular or shallow mount baskets, and 2-ohm or 4-ohm single or dual voice coil options to choose from depending on installation requirements.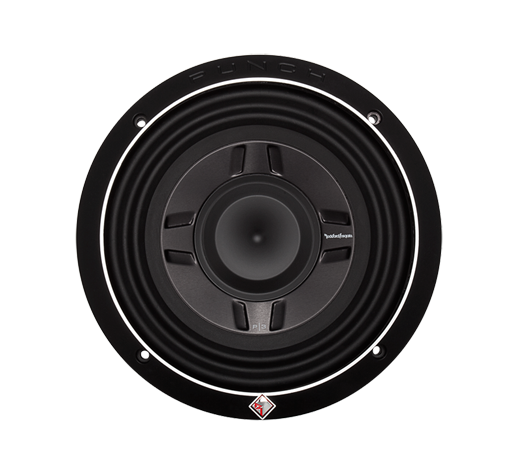 These subwoofers can easily handle power loads between 250W-600W RMS depending on size and model. They feature foam or santoprene surrounds, injection molded, kevlar reinforced, or anodized aluminum cones and dustcaps, stampcast baskets, and the latest in cooling technology. The result are subwoofers that do not compromise quality or integrity, while delivering solid bass to any vehicle.
Punch series amplifiers feature high quality circuitry and electronic components meant for incredibly realistic reproduction of all sound frequency levels. Punch amplifiers utilize Class AB, BD and D circuitry for excellent efficiency and sound quality, depending on application preference and need. These amplifiers are 2 and 4 ohm stable, and put out maximum power when running at a 2-ohm load.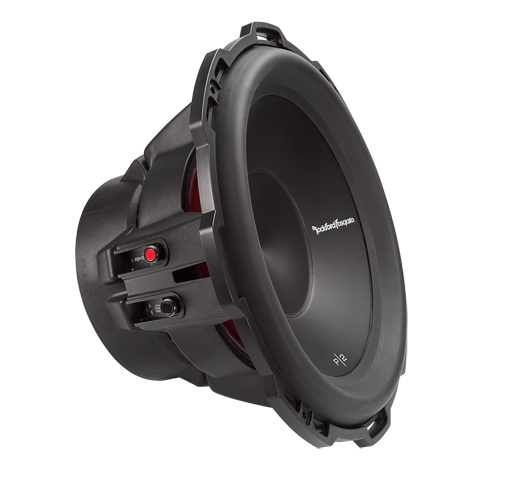 However and no matter the ohm load, Punch amplifiers come slightly under rated from the factory—meaning you are actually getting more power than you pay for. Punch amplifiers come in a variety of power options and switchable configurations including monoblock, 2 channel, 4 channel and 5 channel applications. In addition, the Punch line also features very compact but powerful full range amplifiers perfect for limited space applications including motorcycles and ATV's.
Power Series Equipment
Power series speakers, subwoofers and amplifiers deliver unprecedented power and control to satisfy even the most discerning audio fanatic. Rockford has spared no expense creating the perfect blend of high end sound and high power applications through its Power line of product offerings. Power series speakers come in a variety of sizes including 4″, 5.25″, 6.5″, 4×6″ 5×7″, 6×8″ and 6×9″ coaxial options;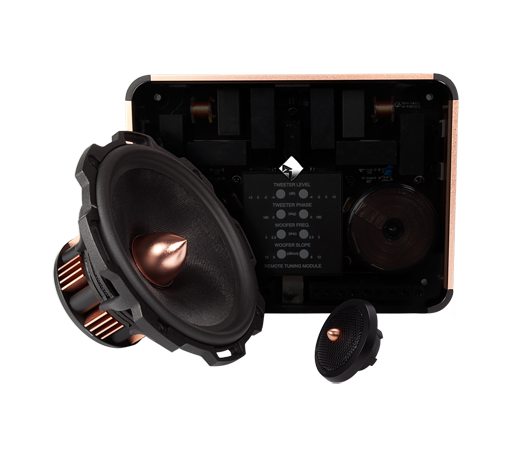 as well as 5.25″, 6″, 6.5″ and 6.75″ component options featuring smooth but stunningly accurate sound reproduction courtesy of metal dome tweeters softened by rubber dampening. Specifically, the T3, T4 and T5 power component system offerings represent the highest sound quality reproduction possible—by combining Liquid Crystal Polymer, copper mineral elements, and audiophile grade circuitry into the finest engineered component speakers available on the market today.
Power series subwoofers must be seen and heard to be believed. Rockford went all out in the design of these one of a kind low end monsters—that manage to belt out explosive bass while retaining a high quality of low end frequency reproduction.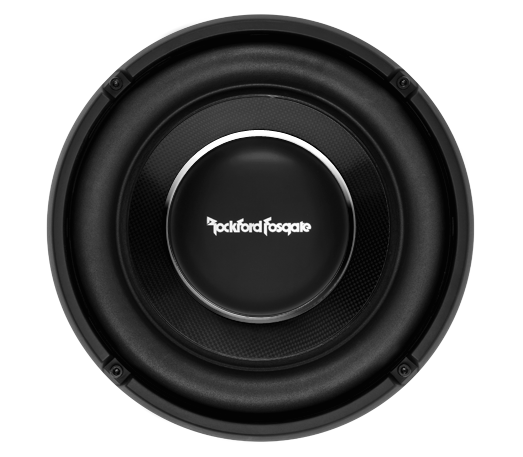 Power series subwoofers come in both regular and shallow mount applications with sizes ranging from 10″-19″, and can handle RMS power loads between 500 and a mind boggling 3000 watts. This is possible due to aluminum, fiberglass and kevlar cones combined with diecast frames, Nomex spiders and injected foam surrounds. If you are looking for earth shattering bass that stays clear and concise throughout, then a Power series subwoofer begs you to look no further.
Power series amplifiers combine the pinnacle of audiophile grade electronics with the brute force of pure, unadulterated MOSFET circuitry. The result is amplifiers capable of constant wattage into the thousands, while maintaining excellent sound quality and clarity at the source. Power series amplifiers utilize class AB, BD and AD hybrid power sources, creating the perfect combination of audiophile grade sound reproduction and high efficiency.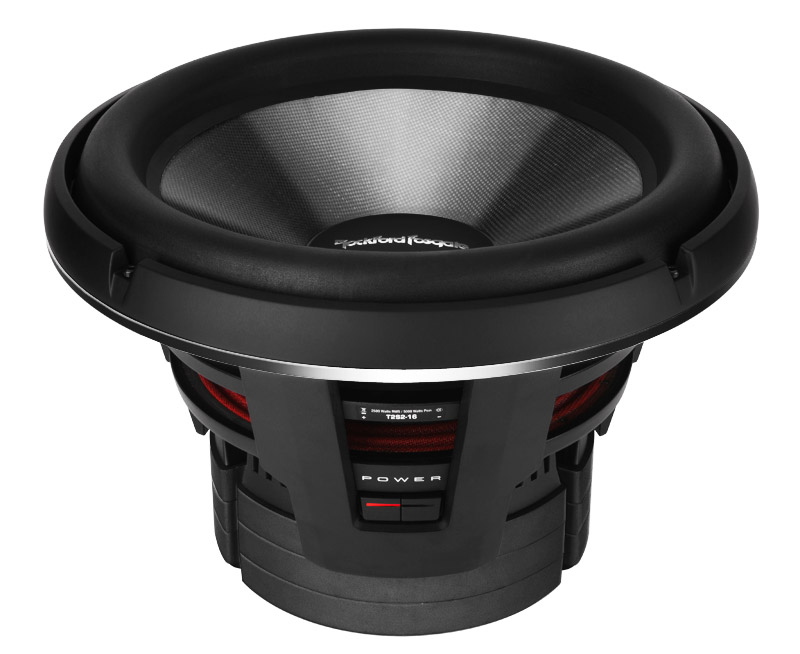 The Power series amplifiers are stable down to 1-ohm, and feature some of the best crossover and processing technology available anywhere. Furthermore, all Power series amplifiers come underrated from the factory, so you actually get more power than you pay for. If what you crave is power, precision and all around perfect audio representation in your vehicle, Fosgate Power Series equipment will make all of your wildest dreams come true!
Marine Series Equipment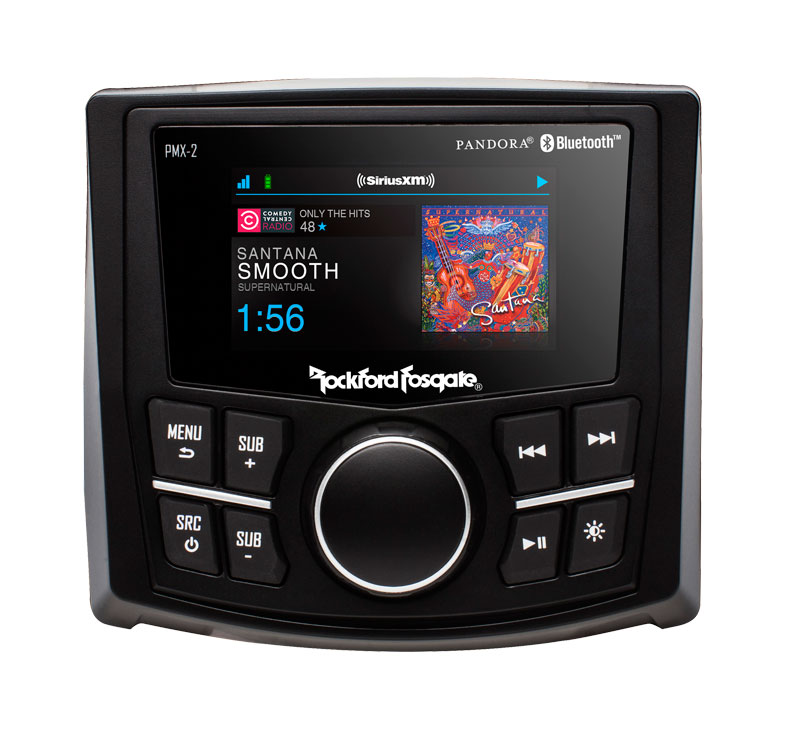 Rockford does not stop at land based vehicles when it comes to offering high quality audio products. To create a clean and strong source signal, begin by installing a Punch media player headunit. Fosgate offers several headunits with features like Bluetooth streaming, USB and axillary inputs, XM-Sirius satellite compatibility, iPod and Android integration, and even color display monitors. The Fosgate Marine series audio equipment's Prime and Punch lines combine amazing sound quality with weather resistant packaging—ensuring your listening experience while cruising the open waters will remain loud and clear without fail.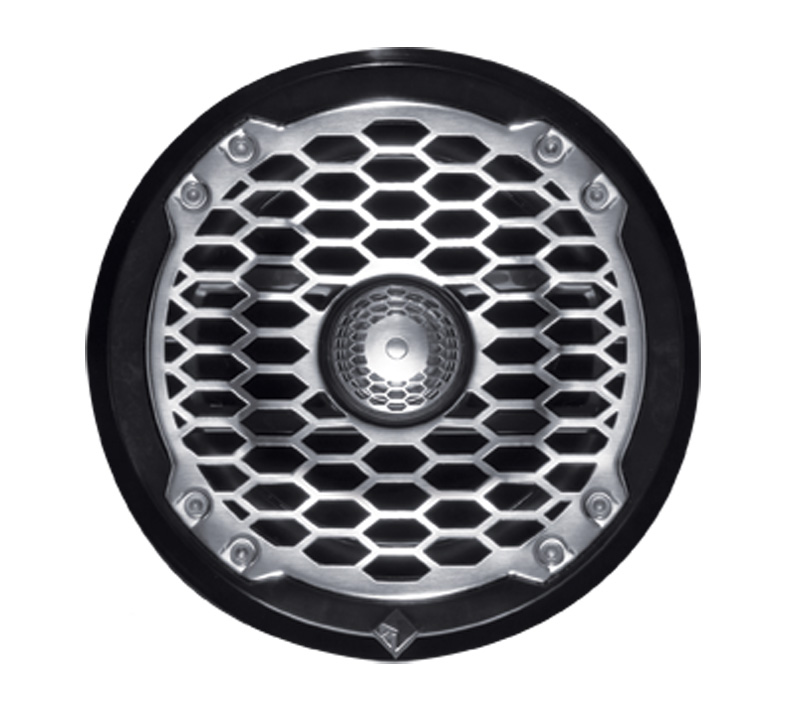 Marine series speakers feature UV and salt fog resistant Santoprene or TPE (Thermo-Plastic Elastomer) surrounds, liquid crystal polymer and coated aluminum alloy tweeters, Injection molded mineral filled polypropylene cone bodies with UV inhibitors, stylish grilles and other protective features to ensure the functionality of your high end audio reproduction under hostile outdoor environmental conditions. These speakers are available with or without prefabricated housings and come in sizes ranging from 6-8 inches.
Fosgate Marine series subwoofers are available in Prime and Punch lines. They come with design features including 100% UV stable CENTREX injection molded plastic, corrosion resistant gold plated polarized terminals, injection molded polypropylene cone with UV inhibitors,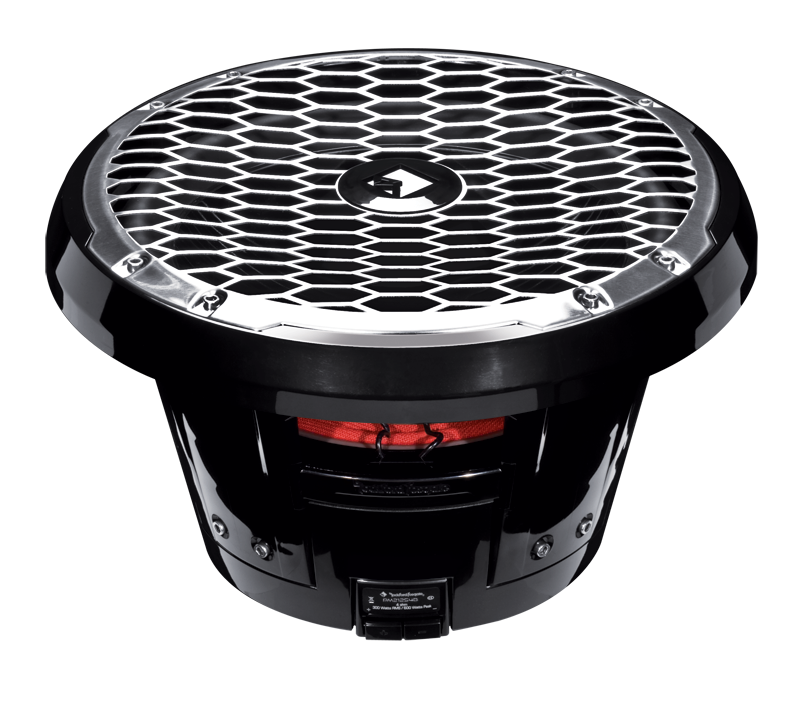 internal full magnetic shielding, stainless steel grilles and mounting hardware, and UV and salt fog resistant thermo-plastic elastomer surrounds—delivering high quality audio reproduction and protection from the elements at the same time. These speakers come in 8-12″ sizes with single and dual voice coil options, and can handle between 150-300 watts RMS.
To power these speakers properly, choose from Fosgate's Prime, Punch or Power series marine amplifiers. Just like their automotive counterparts, these amplifiers feature high quality electronic componentry and electrical circuitry, all in a water resistant housing meant to ensure that splashes do not result in short circuiting.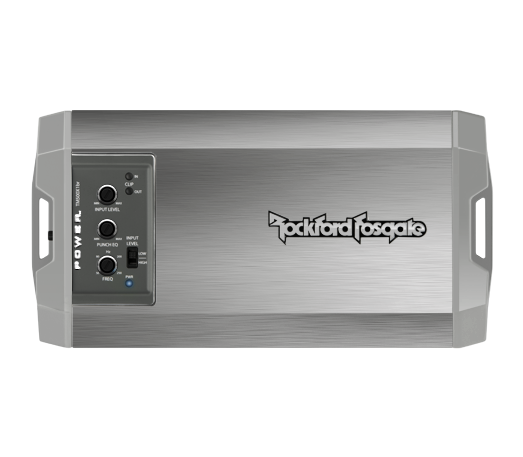 These amplifiers use class AB, AD and BD circuitry meant to produce high quality sound while remaining efficient and cool during your fun time in the sun. Power output ranges from 400-1200 watts RMS, and these amplifiers are stable anywhere between 1-4 ohms. These amplifiers are the perfect option for creating the kind of loud and clear sound system that only Rockford Fosgate delivers—whether cruising down the road or gliding across the waves!
Call (602) 788-7222 today to obtain a complimentary estimate for Rockford Fosgate Equipment install in your vehicle, or to schedule an appointment with our expert installation staff.