In 1923 when radio broadcasting made its debut in Germany, the Blue Dot company was founded in Berlin. At first, its sole enterprise was manufacturing headphones. Every single item was carefully tested by technicians and labeled with a quality symbol—a blue dot.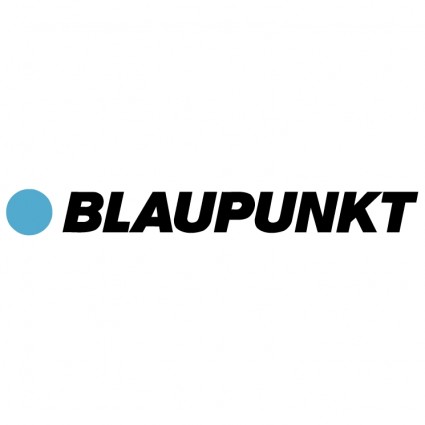 It did not take long before customers recognized the quality and simply asked for the bluepoint-headphones. Because of this association, the quality symbol had turned itself into a trademark. Therefore in 1938 the symbol became the company's name. Almost one hundred years of automotive history has been accompanied by plenty of technical progress, all of which is encompassed by Blaupunkt's (or Blue Dot in English) significant influence in both the European and domestic mobile audio markets.
Blaupunkt is well known for providing factory standard audio-video and navigation equipment in Volkswagen, BMW, Mercedes, and Audi vehicles just to name a few. Blaupunkt offers high quality audio-video and navigation headunit options. It also offers full-range loudspeakers, subwoofers, amplifiers, Bluetooth connectivity, and other convenience options…perfect for those who are looking to maintain a stock appearance with upgraded quality and capability—or anyone who seeks audiophile quality only German manufacturing can deliver!
Call (602) 788-7222 today to obtain a complimentary estimate for Blaupunkt components in your vehicle, or to schedule an appointment with our expert installation staff.